Farming stocking fillers under £10
Posted on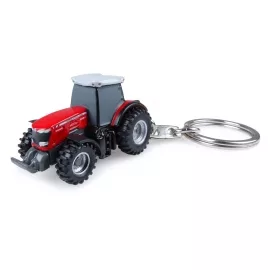 Are you looking for some inspiration for farm themed stocking fillers, for the whole family, that won't cost the earth? Below I've put together a list of 10 farm-themed stocking filler ideas for under £10:

Toy farm Farm Animals:
Farm animal figurines are great for imaginative play and can be collected or used in various play setups.
Britains farm toys have some great little sets of which there are several available for under £10, including this Britains pig pen set at only £7.99.
Childrens Farm Socks:
Socks with farm animal patterns can keep feet warm while adding a touch of farmyard charm.
Take a look at the super cute Blade & Rose Sheep socks
only £3.50 a pair.
    
Farm colouring, sticker or activity books:
Colouring and activity books are always a great stocking filler.
Have a look at the Tractor Ted colouring book filled with farm-themed pages to provide hours of creative fun.  If you prefer a more festive themed alternative then the Farmer Christmas activity book is a must (part of the Farmer Christmas book range).
Children love stickers, so why not add a sticker book to this years stocking, from horses to tractor & farm animals, these books are a fun interactive gift for kids.
Horses and Ponies Ultimate sticker book, £3.99.
Tractor Ted colouring pencils:
Colouring pencils are a practical gift but when they farm themed like the Tractor Ted colouring pencils, it makes them much more fun.  The Tractor Ted colouring pencils come in a lovely little presentation tin to keep them in and they can be used again and again for creative activities. Priced at only £6.99
Farm Puzzles:
A small jigsaw puzzle featuring a farm scene can be a brain-teasing yet enjoyable gift.  From a simple lift out chunky puzzle for toddlers, to a more tacking 150-piece tractor jigsaw for older children.
I'm a big fan of the wooden jigsaws for small children, hence we stock the fabulous Bigjigs Toys.
For the slightly older children, the John Deere Tractor puzzles  in our range offer great value, as they each come with a small siku tractor inside, double the fun!
Our wooden puzzles start from £5.99 for the lovely Bigjigs sheep jigsaw or the horse and foal puzzle.
One of my personal favourites is the wooden blue tractor jigsaw   priced at £8.95 (but you might need a big stocking to squeeze it in!).
Tractor Keychains:
Keyrings are a great stocking filler for older children and adults, they can add a touch of farm life to backpacks or keys.  With a growing range of tractor models now available.
The Grassmen keyrings are also a popular choice for the teenage farm enthusiasts.
Tractor hair accessories:
Take a look at our colourful range of tractor  hair accessories.  From tractor bobbles to clips and hairbands, all available in a variety of bright colours.  Make getting your hair tied up fun.
Tractor hair bobbles, £5.99
Farm themed mugs:

Whether it's a beautiful photographed farm animal mug, like the Ram by Paula Beaumont or a Grassmen themed mug, saying no farmers, no food, no future, we have a range of mugs all under £10.
Great little stocking fillers to use over and over again.
Farm card games:
Would it be Christmas without a family game? Here are a couple of great little card games just to fill up the stocking and add a bit of farmyard fun to the festivities.
Donkey
Tractor Ted pairs
Farmer Christmas festive storybook:
The Farmer Christmas story books include; Farmer Christmas, Tractor Travels and Festive Farmyard.  Each book is beautifully illustrated and has a cute little robin to find on every page.
A delightful Christmas bedtime read.
These gifts should bring smiles to both kids and adults who enjoy farm-themed goodies!